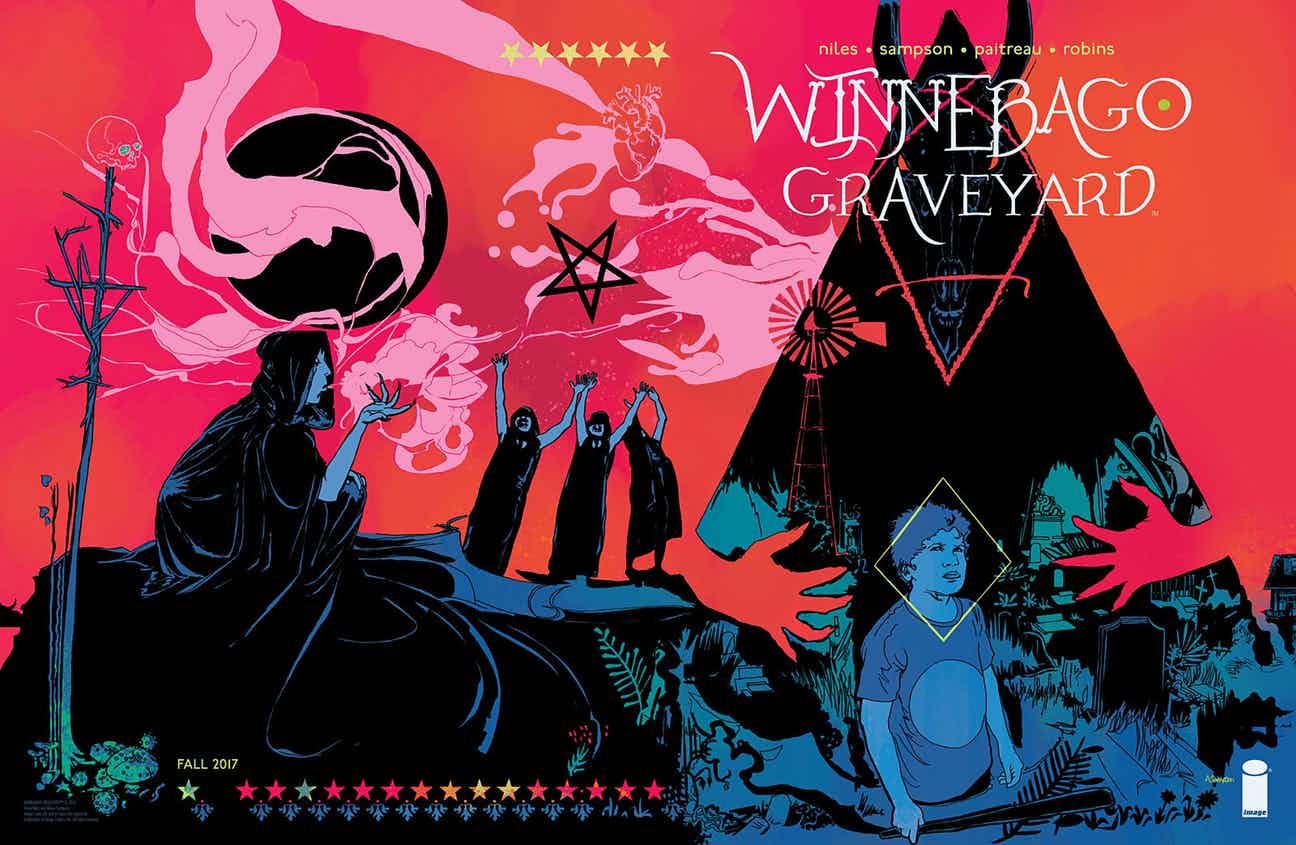 ---
Winnebago graveyard is Alison Sampson's new mini-series with Image comics – which I've made some artwork for! in the comic 'AN AMERICAN FAMILY ON VACATION FINDS THEMSELVES STRANDED IN A SMALL TOWN WITH A SINISTER SECRET.' I've read issue #1 and it's awesome – Satanists! Sacrifice! Gore & Horror! a really good comic if you like blood and guts and atmospheric tension.
Alison asked me to create some guest art for issue #2 which is out in July. She had seen Death & The Girls and the Poison Ivy image below and thought I'd be a good match for the satanic strangeness of Winnebago Graveyard.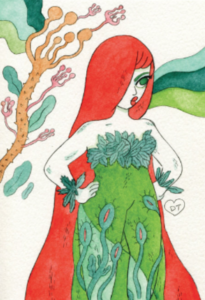 devils, witches, skulls and symbolism, Satan is riding his horned goat out of hell, summoned by a circle of worshipers. Outside of the circle are the sacrifices: Rabbits, limbs, children 
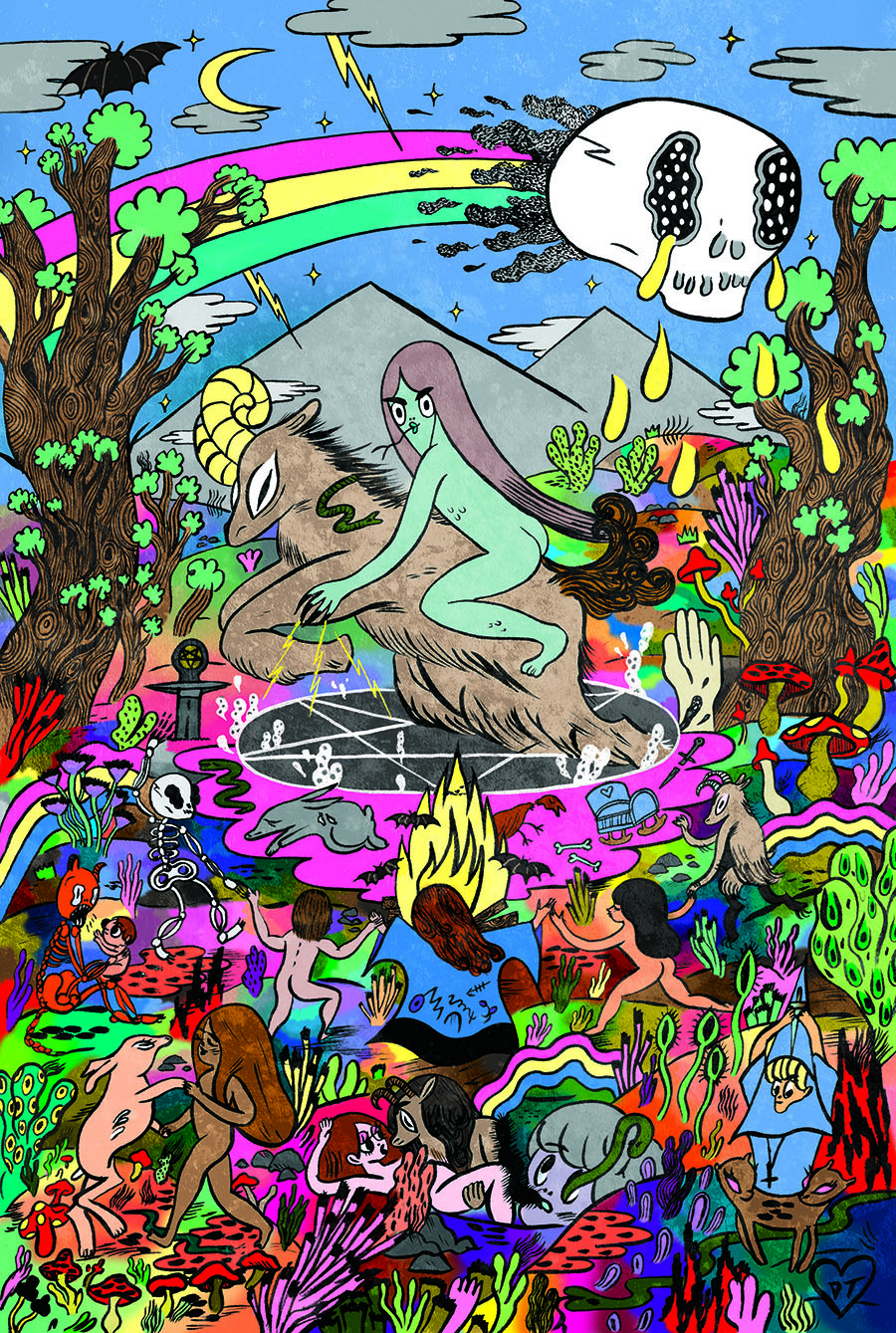 ---
It's a pen and ink drawing, scanned & coloured digitally on photoshop. I think of this image as a digital painting – lovingly hand coloured rather than flood-filled. I've been trying for a while to emulate the feel of my painting into digital work and I'm finally getting somewhere with this style. I find adding texture on top helps and will continue to experiment.
it took me a long time to embrace working digitally and i've had to find a way that feels right to me. it finally clicked that flat colours aren't the only option and that the stylus can be used like a paintbrush.
I'm going to have prints of this image at Thoughtbubble 2017 and will also have them on my shop (when I finally get round to finishing it!!!) in the meantime be sure to pick up Winnebago Graveyard from your local comic shop and get ready for some creepy thrills. DT xx
---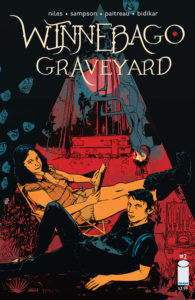 I'm in issue #2 out july 2017. Here's the front cover. See you all soon.
Don't forget to sign up to my newsletter (sign up boxes on the left hand of this page) for info about what i'm up to / special offers / freebies  
Ohh! and here's a link to the exclusive reveal of artwork by me and the amazing Jen Bartel pastemagazine.com