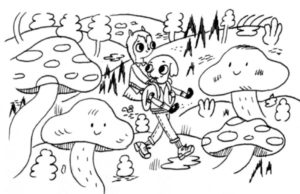 JULIA POTT invited ME TO DO SOME DESIGN TESTS FOR her Cartoon Network show SUMMER CAMP ISLAND. The animation is about friends oscar & hedgehog and their adventures with monsters, crushes, witchy campers and impending puberty during their trip.

It was awesome and my first attempt at storyboarding. It's pretty similar to how I make comics, except the sketches have to be presented in these special animation boxes. speech/scene directions are written underneath, so the drawings have to tell the story.
it's a great exercise in showing key plot points in as few images as possible and boiling a story down to it's essential message. I didn't get the job, but I enjoyed the ride. Here's the full test for you guys to enjoy  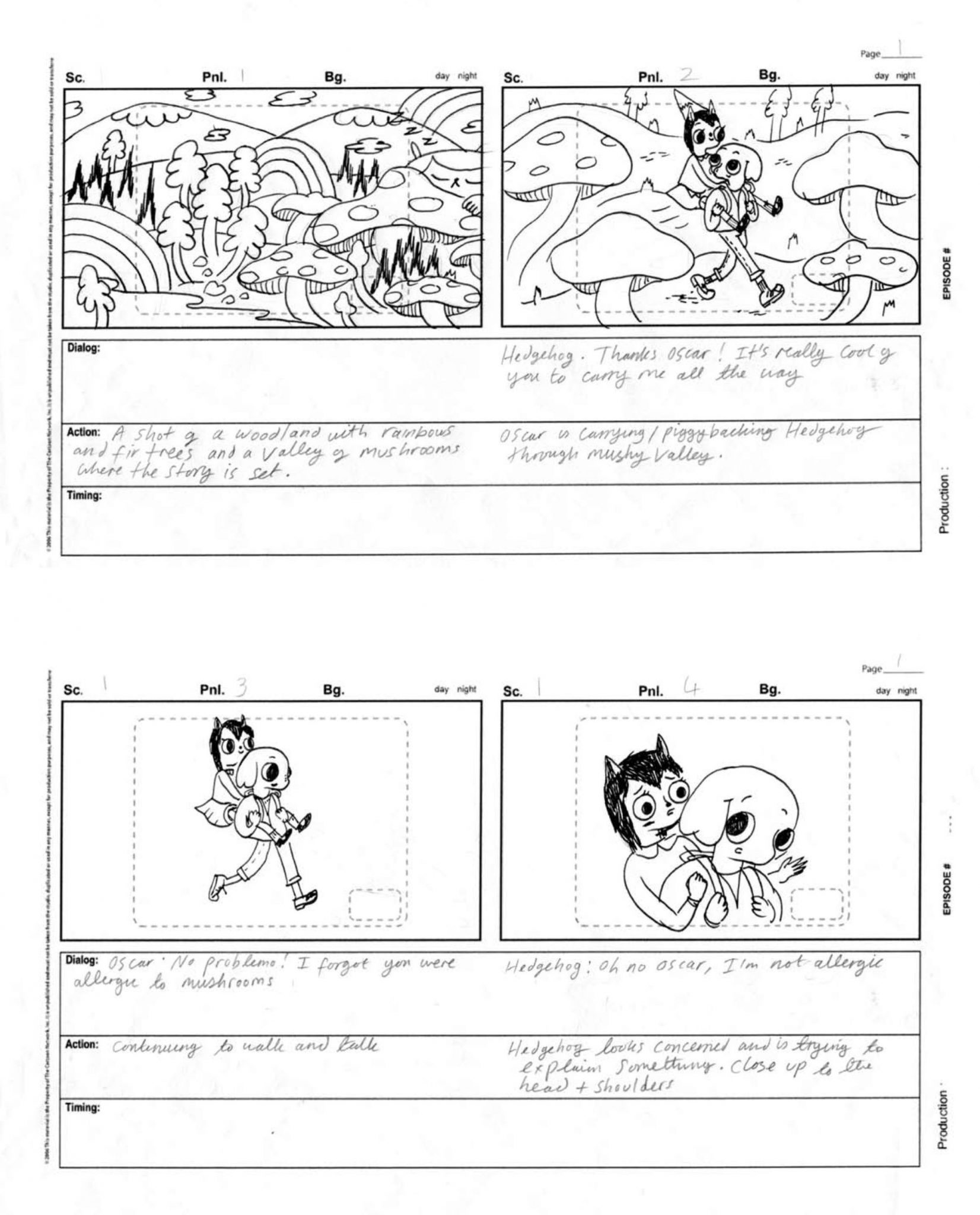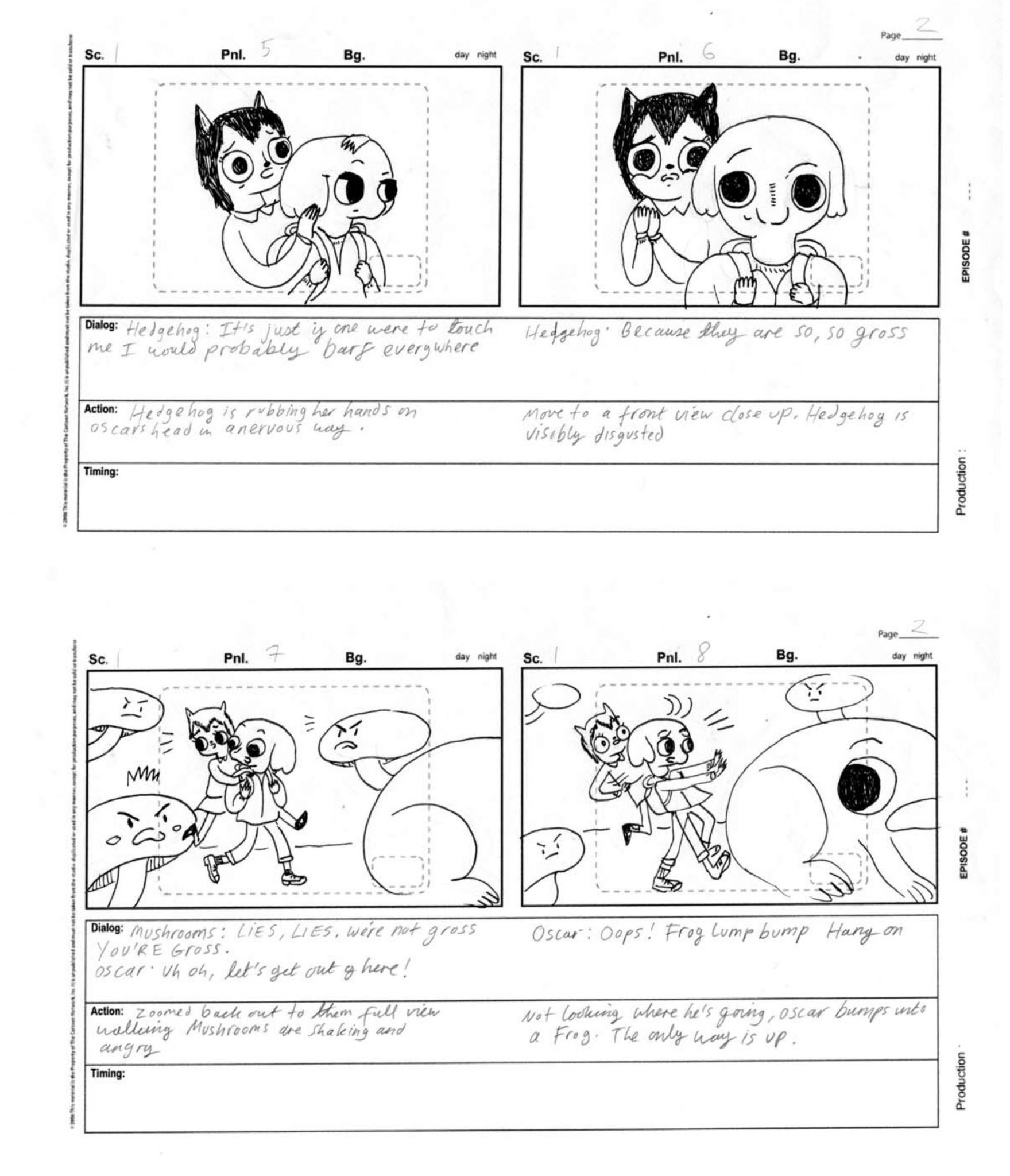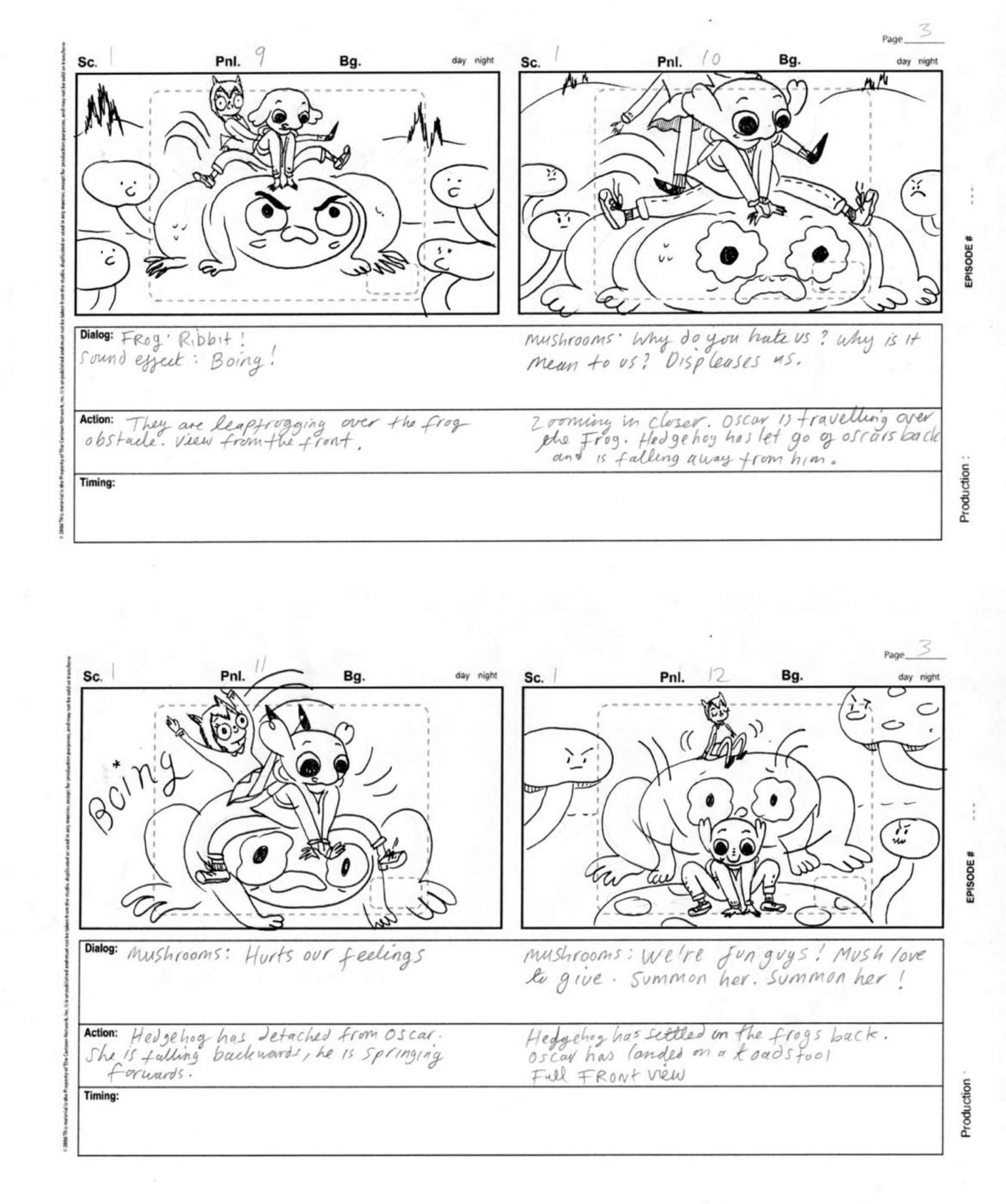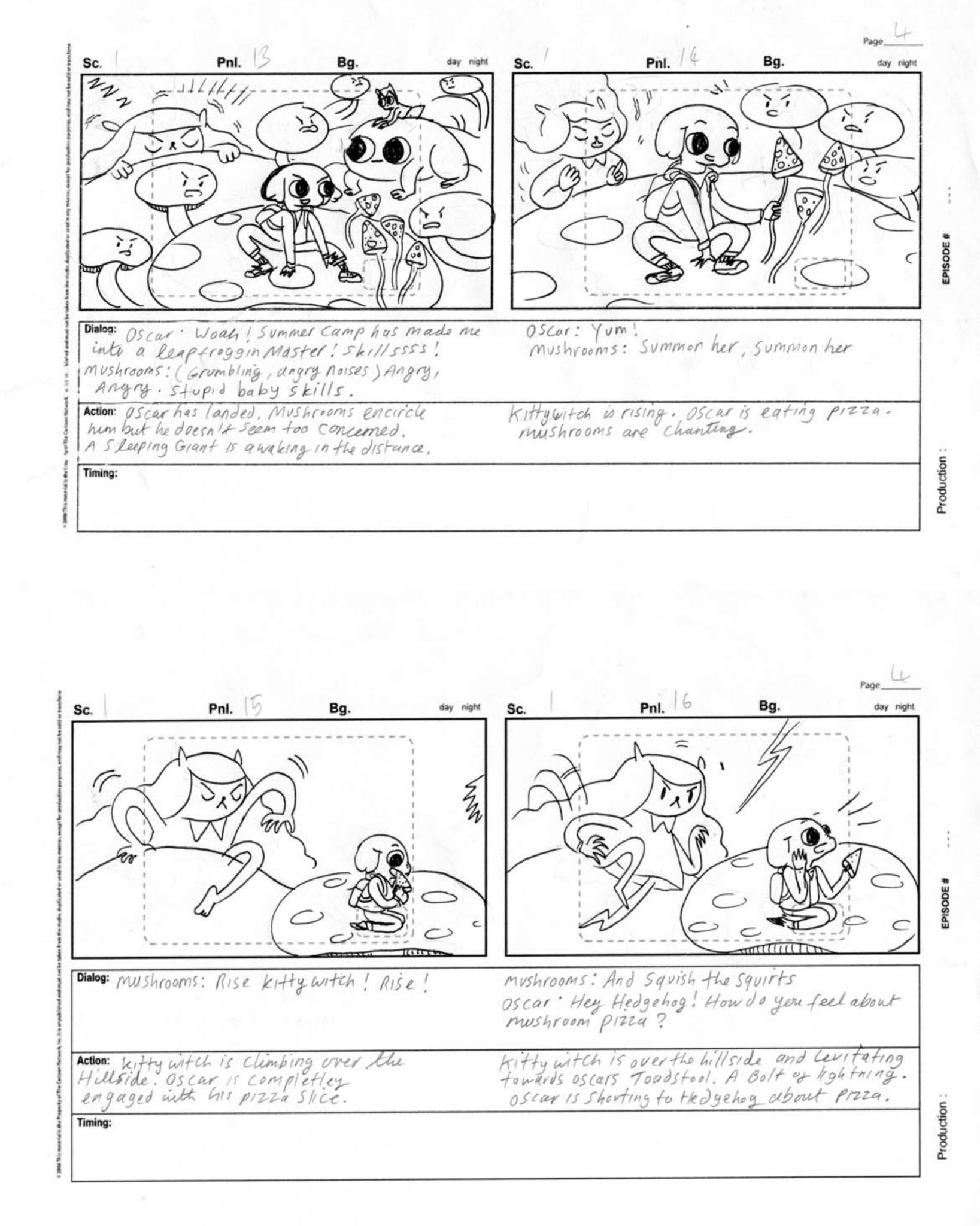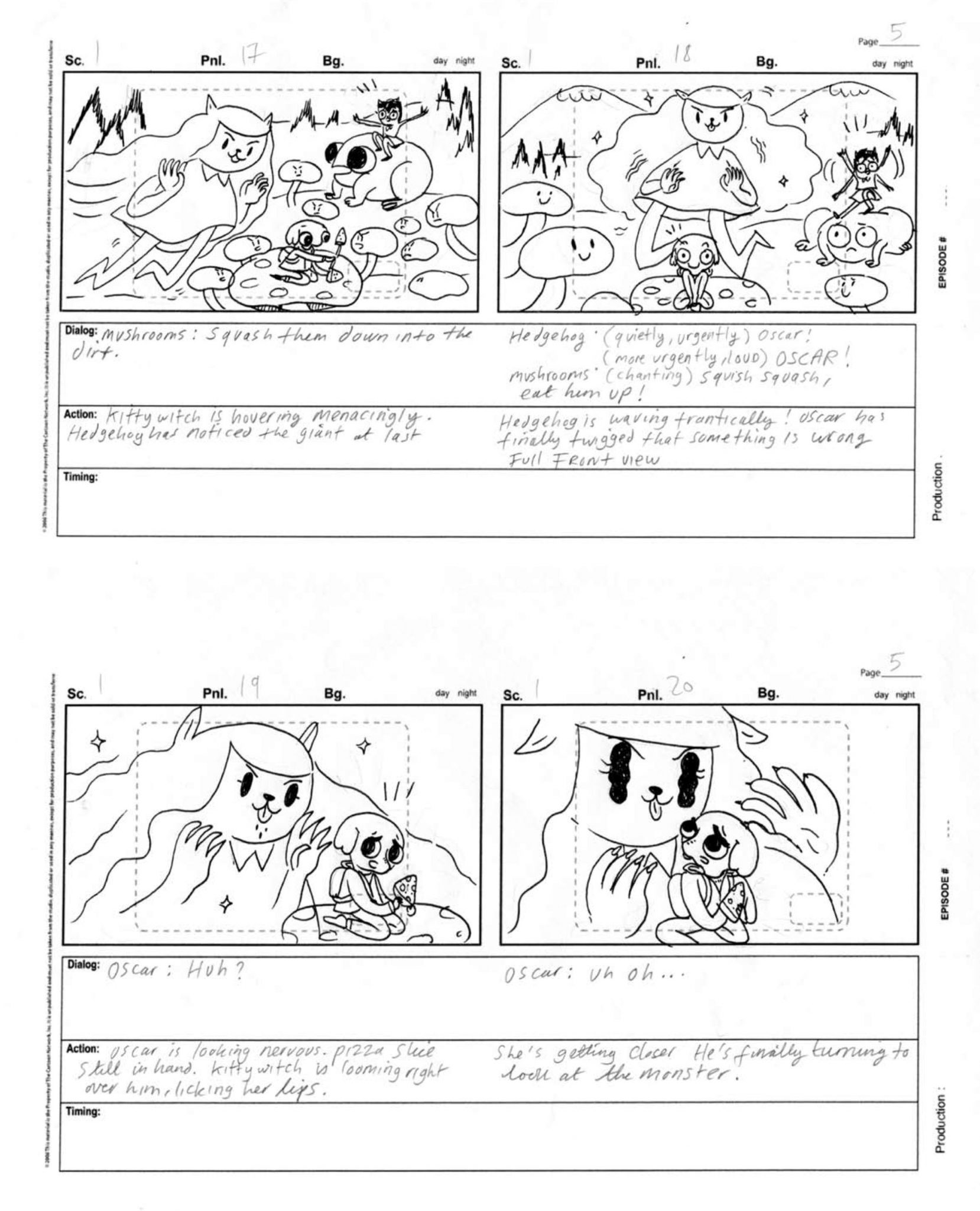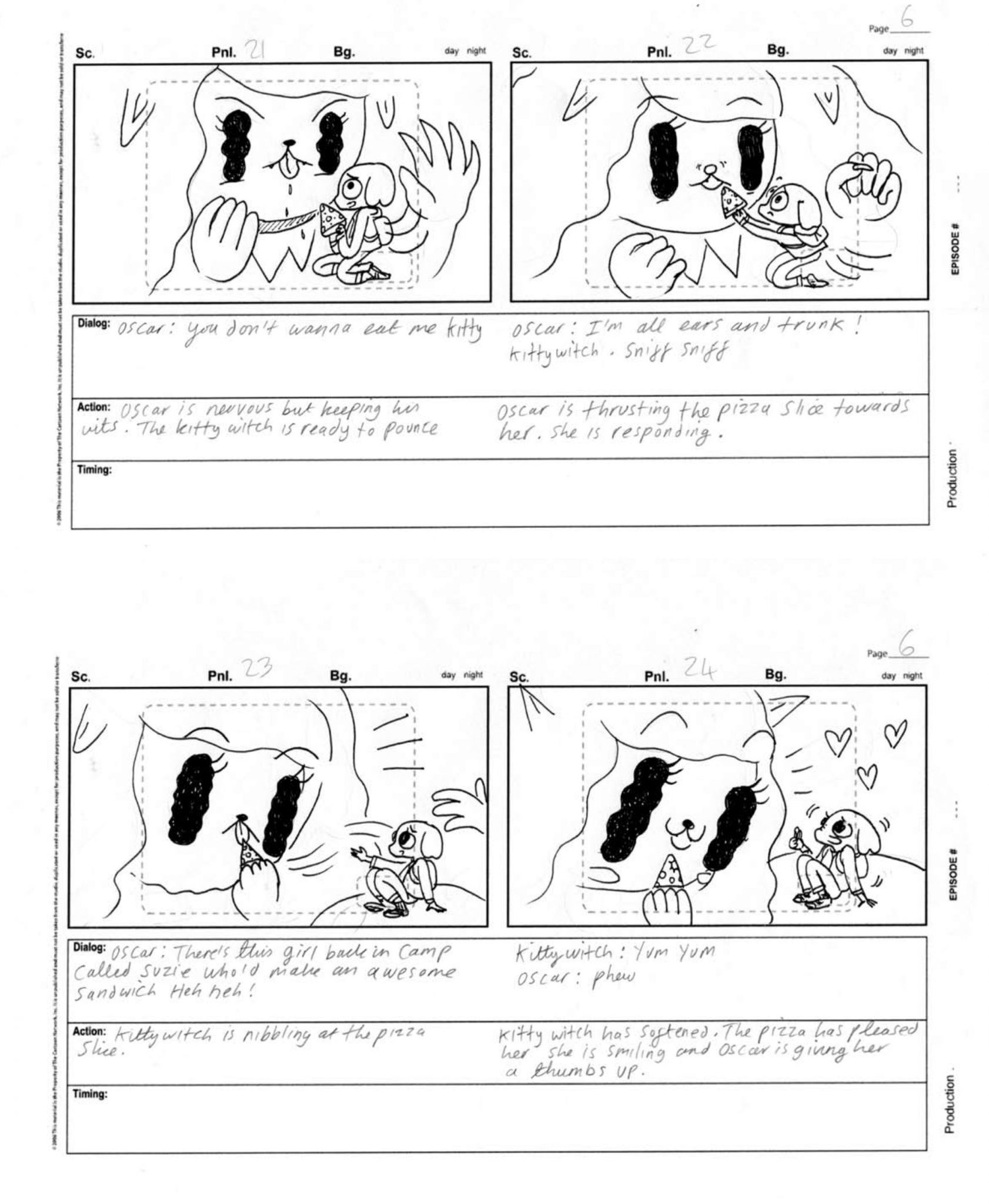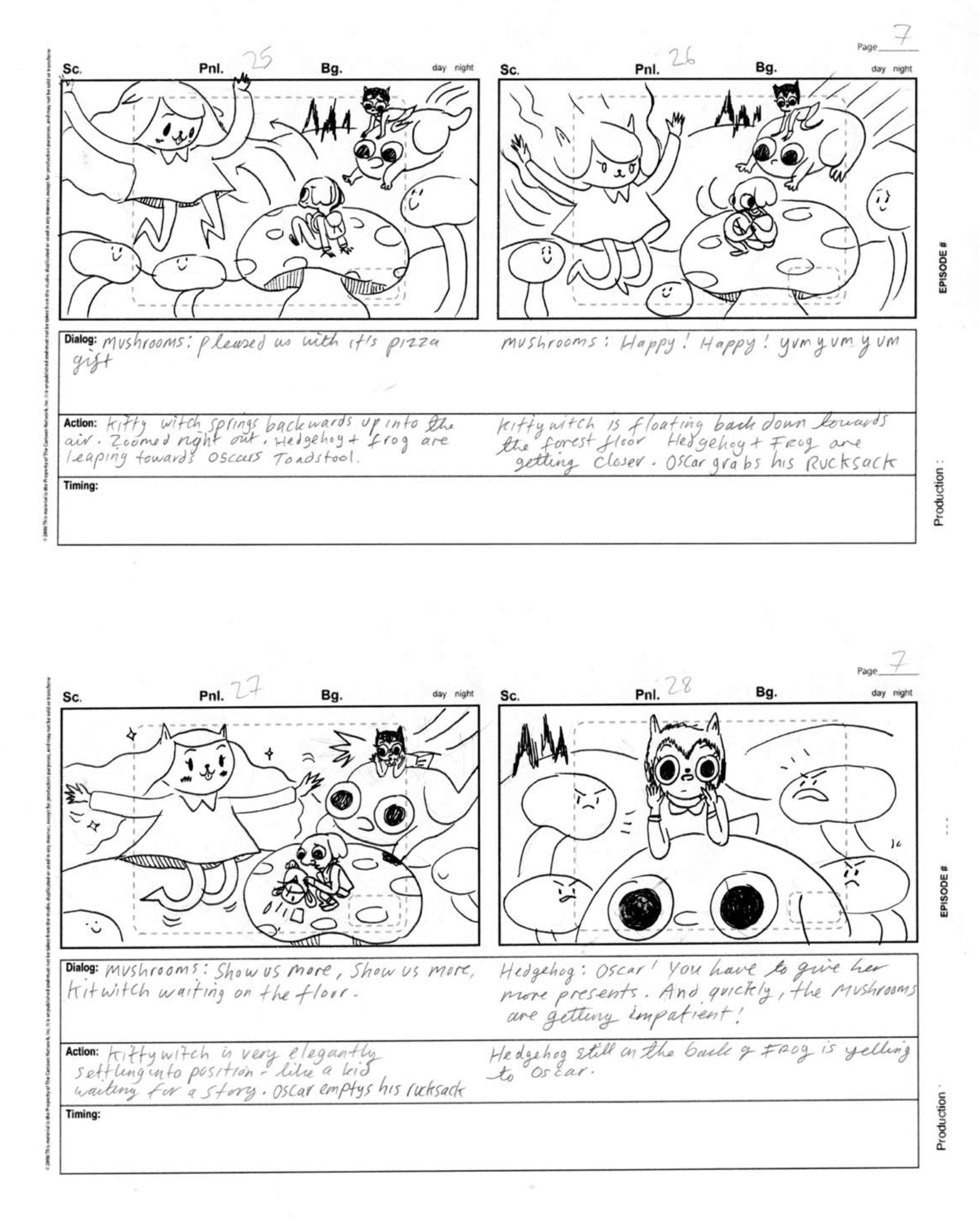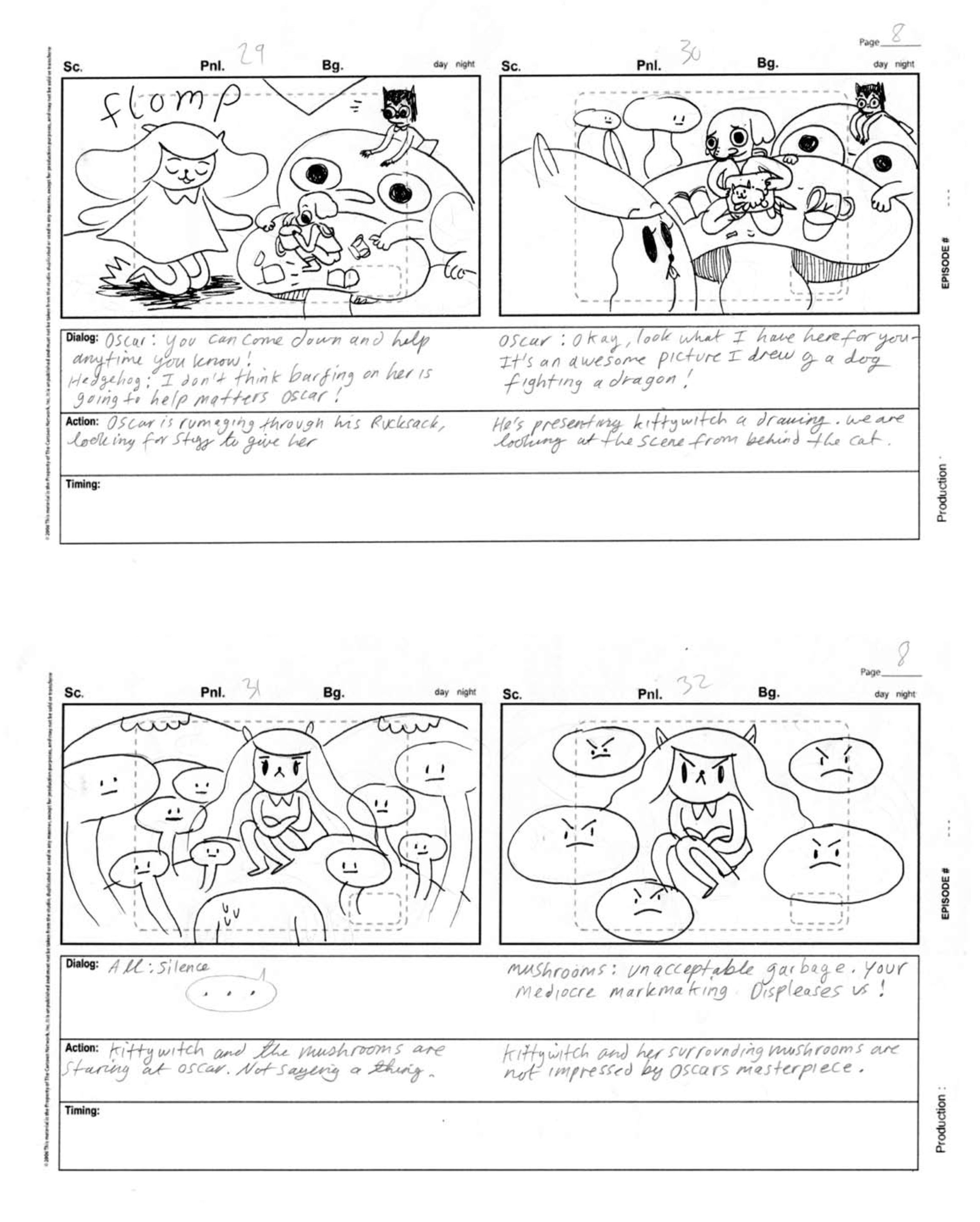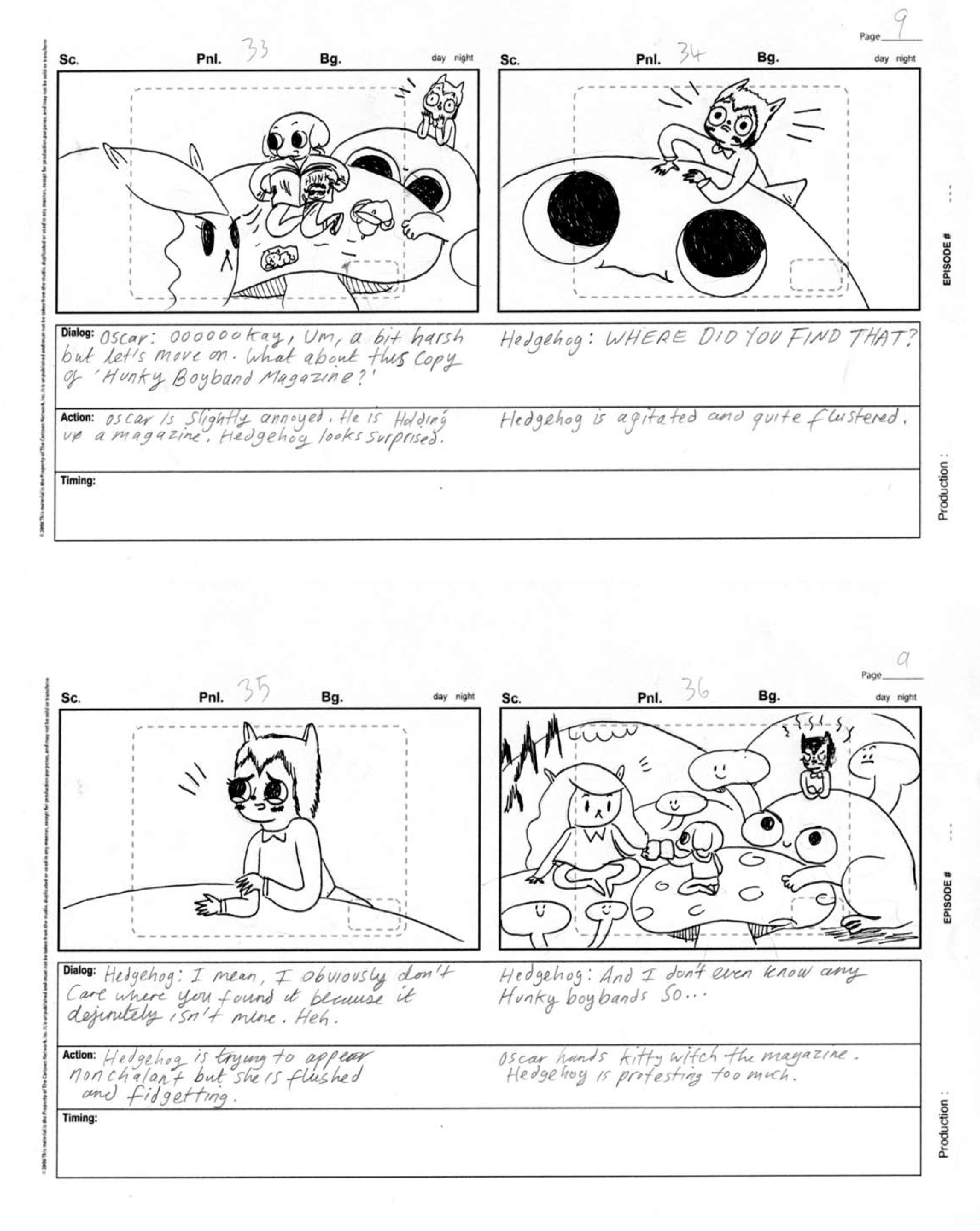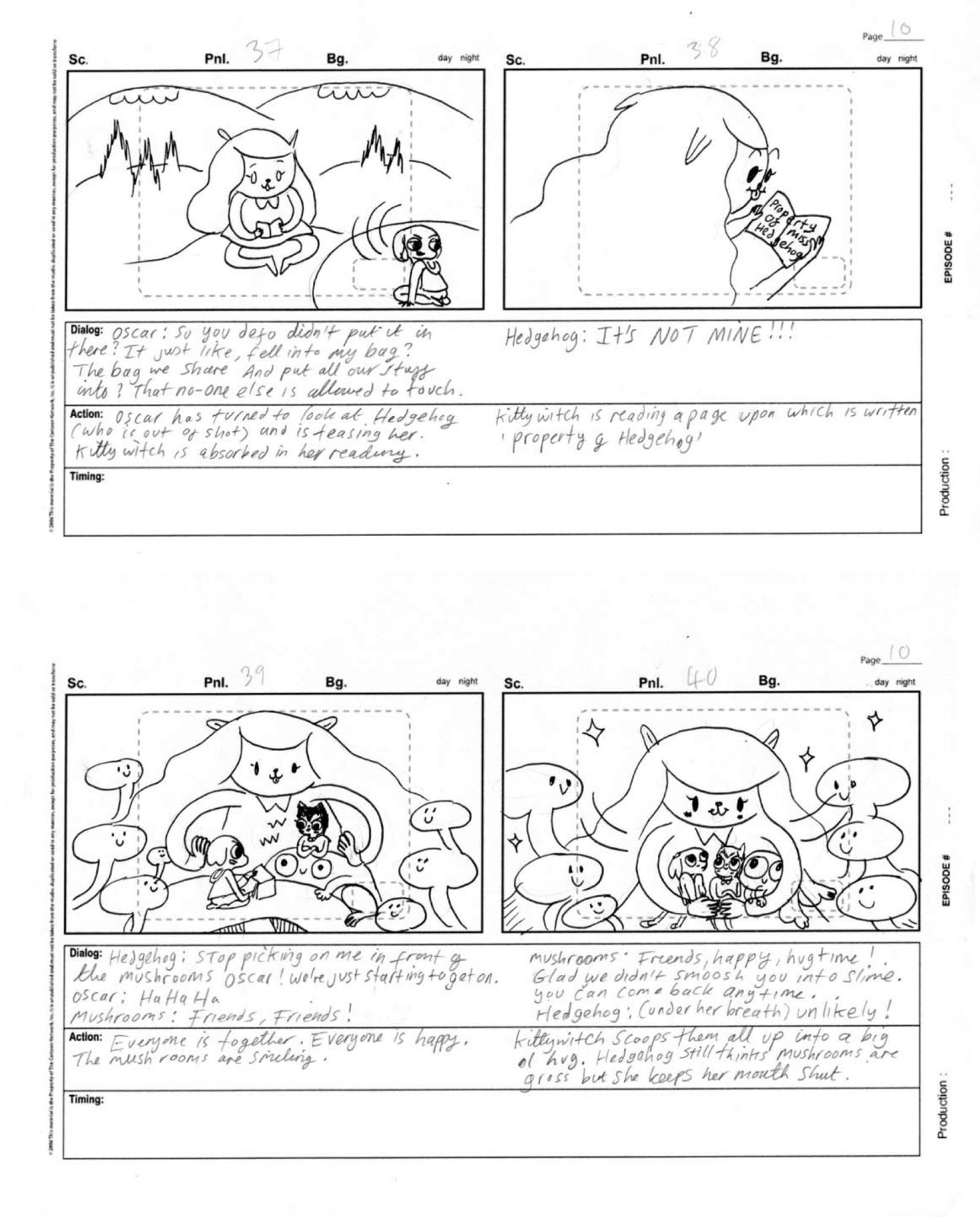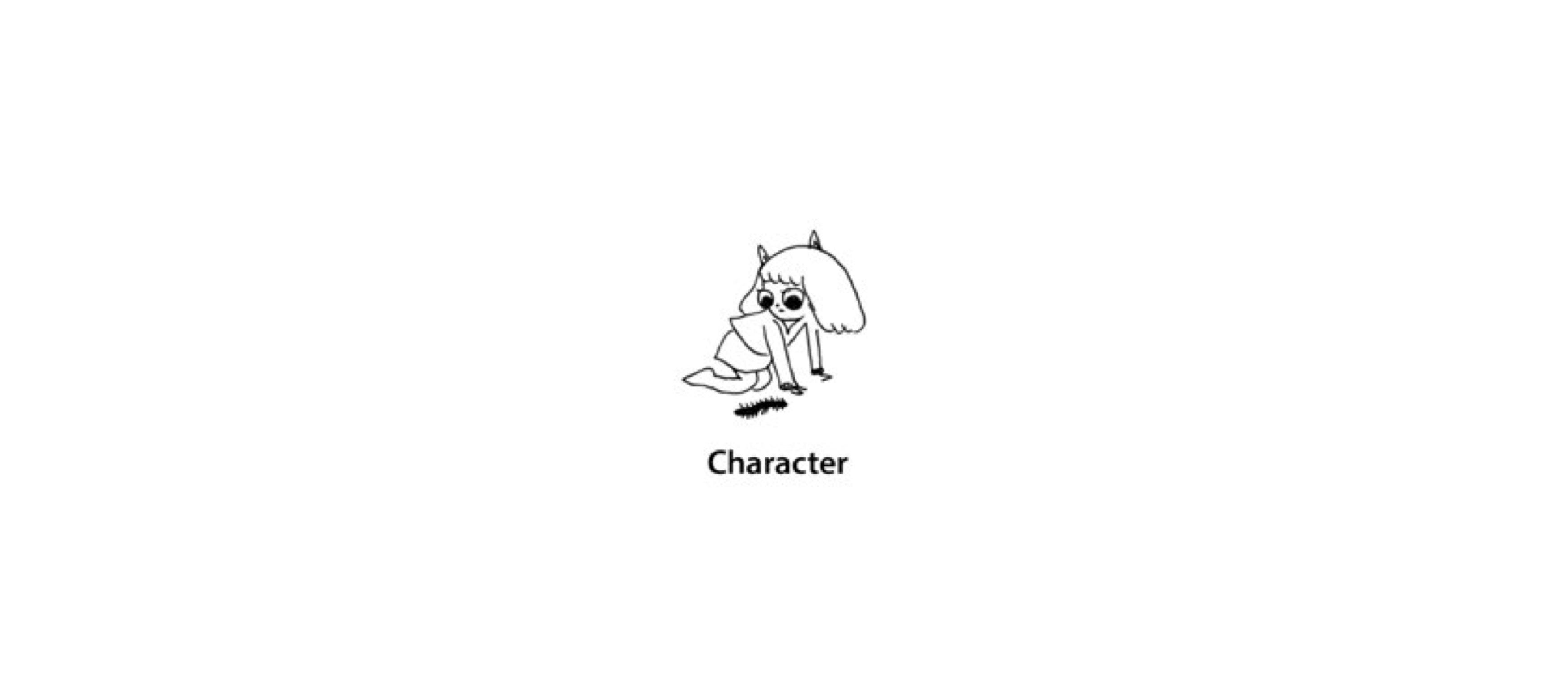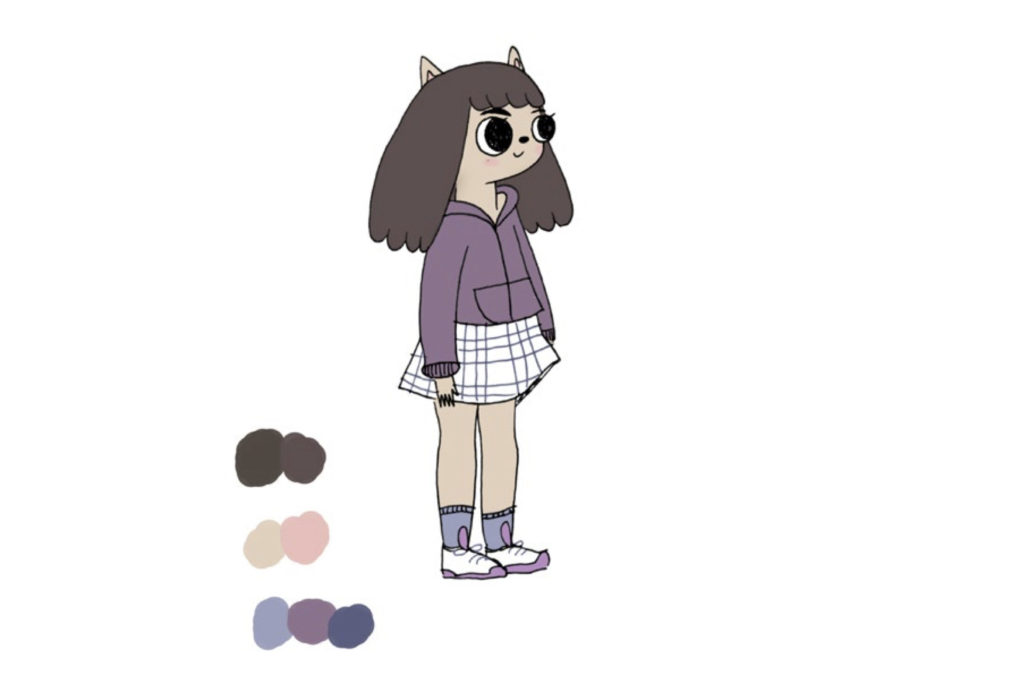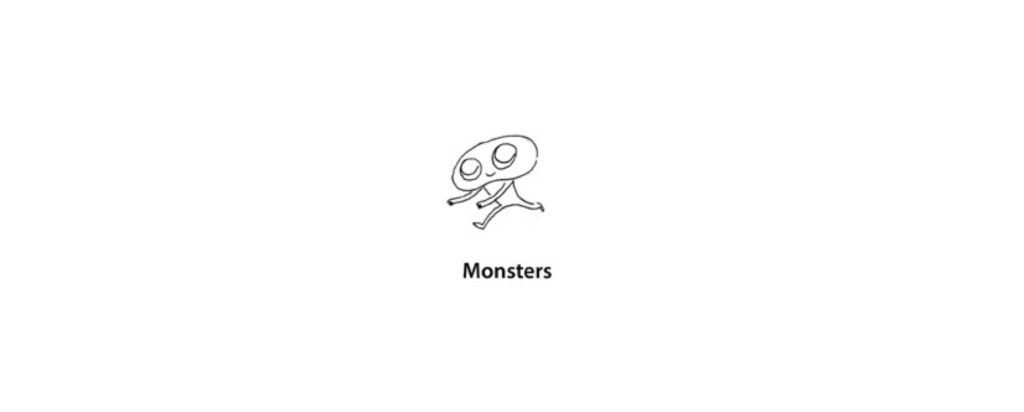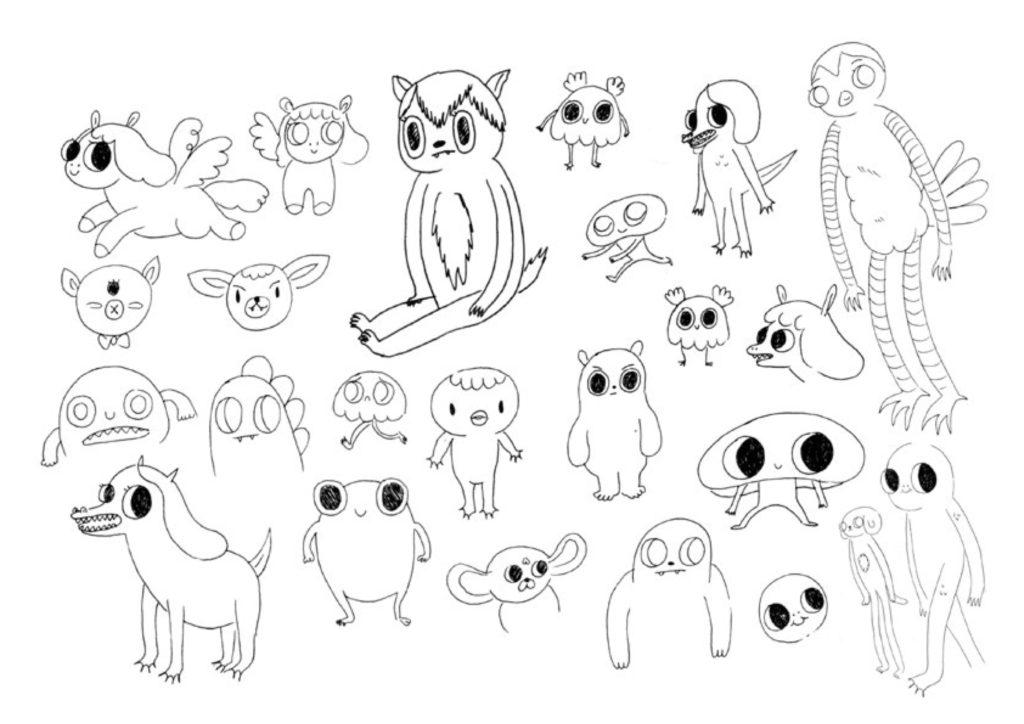 ---
I'd love to do more storyboarding & character design for your show, comic or movie Please get in touch. Check out Julia's website for more info about the animation. don't forget to sign up to my newsletter for more cool stuff like this every month.
Newsletter