Description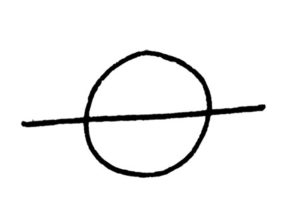 Welcome to Taking Shape. On this odyssey through the altergaze you'll encounter the micro-narratives of death, transformative love, emotional landscape and The hardihood of desire. Follow me closely into rupturing dimensions, beware of shifting, chasmal hearts.
perfect-bound illustrated poetry by DONYA TODD | 48PP | softcover | BLACK & WHITE | Buy now!
---

✧₊⁎The poems⁎⁺˳✧༚
The transmutation begins. A princess falls in love with a volcano. god takes shape. The world will end. Existential love, dissonant worlds & cosmic awe. A collection of weird illustrated poetry by donya Todd.

End of the world – Flor, the princess of the Skull plain utopia falls in love with the volcano Brön. They slip into the honeymoon dimension and he manifests as a man for a short time. They cannot exist together outside of the pink walls of the altergaze. Heartbroken she must journey to his summit to die.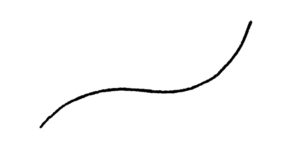 The Horseman's bride – The horseman Halzephron looks for a bride for his companion Abraxus but is enchanted by a beautiful shapeshifter. He traps and breaks her spirit. She traps and breaks his mind. Both as one the horse, the man. Join us on our quest across the teleporting fields of the devils plains.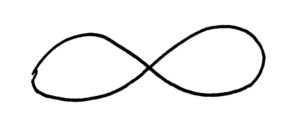 Taking shape – One dog loiters on the borderlands attracted by a transexperiencial plane of god taking shape. An experiment with blackout poetry using a found book of Christian theology. This edition Also includes short poems Head and Swamp flowers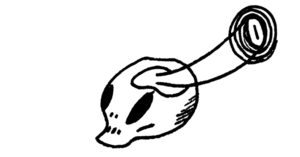 ---

✧₊⁎Inspiration⁎⁺˳✧༚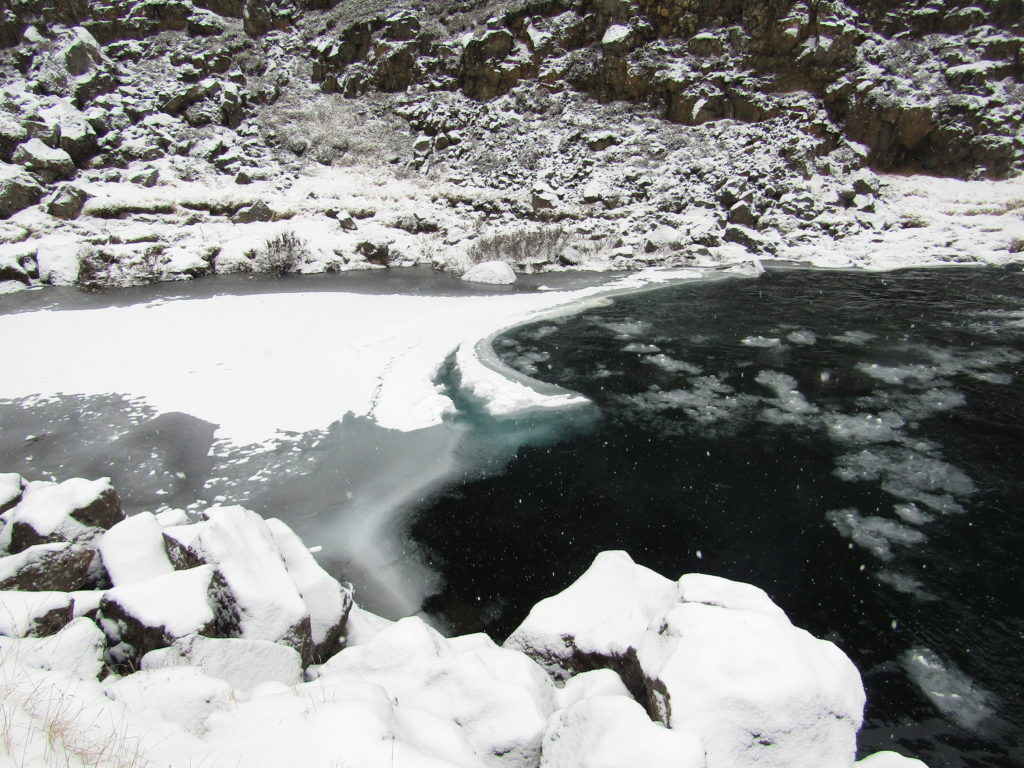 this spring I was lucky enough to go on a study trip to iceland. bleak, beautiful and otherworldly – i fell head over heels for its black sands, rainbow falls and gigantic smoking mountains.
I bathed in the waters of gulfoss, climbed a steep, treacherous glacier and chased porpoise against a freezing wind. Iceland may as well be the moon and I can't wait to return to its black shores. I'll be making a book \ detailed blog post about it in the coming months.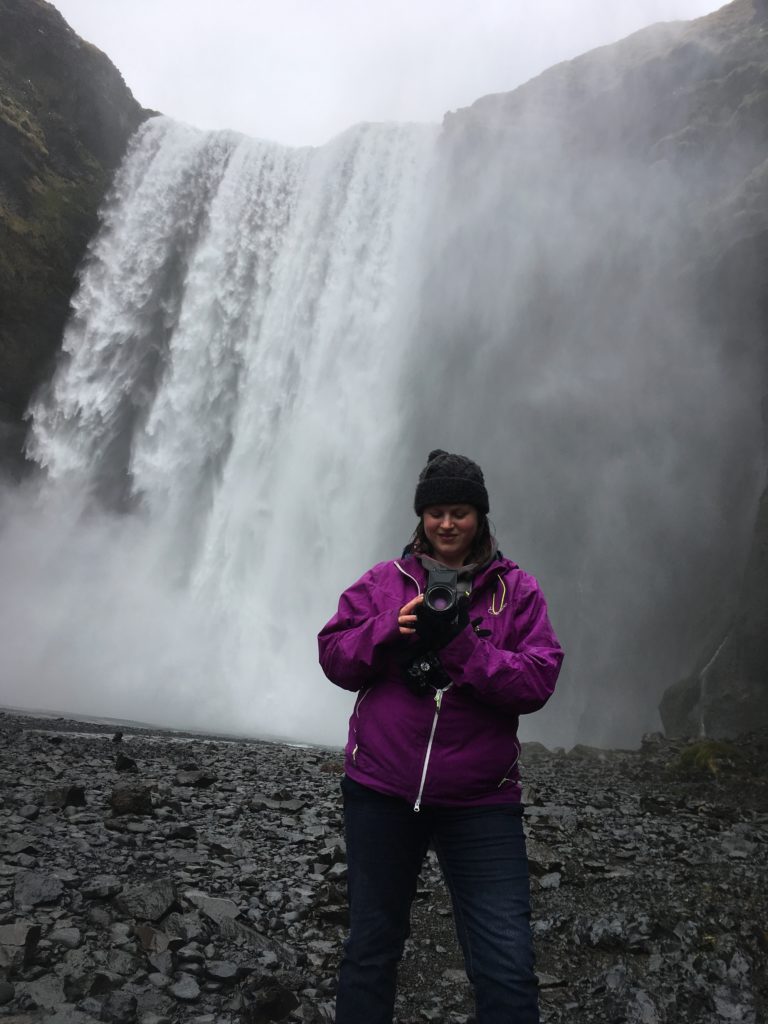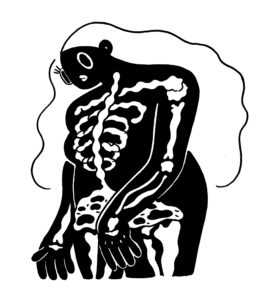 ✧₊⁎The book⁎⁺˳✧༚
24 Black and white illustrations | cover printed on grey G.H Smith 300gsm paper | Inside 100% recycled cyclonic off-white textured paper | Perfect bound B5 size 180x250mm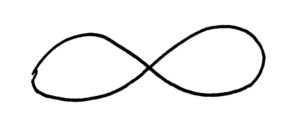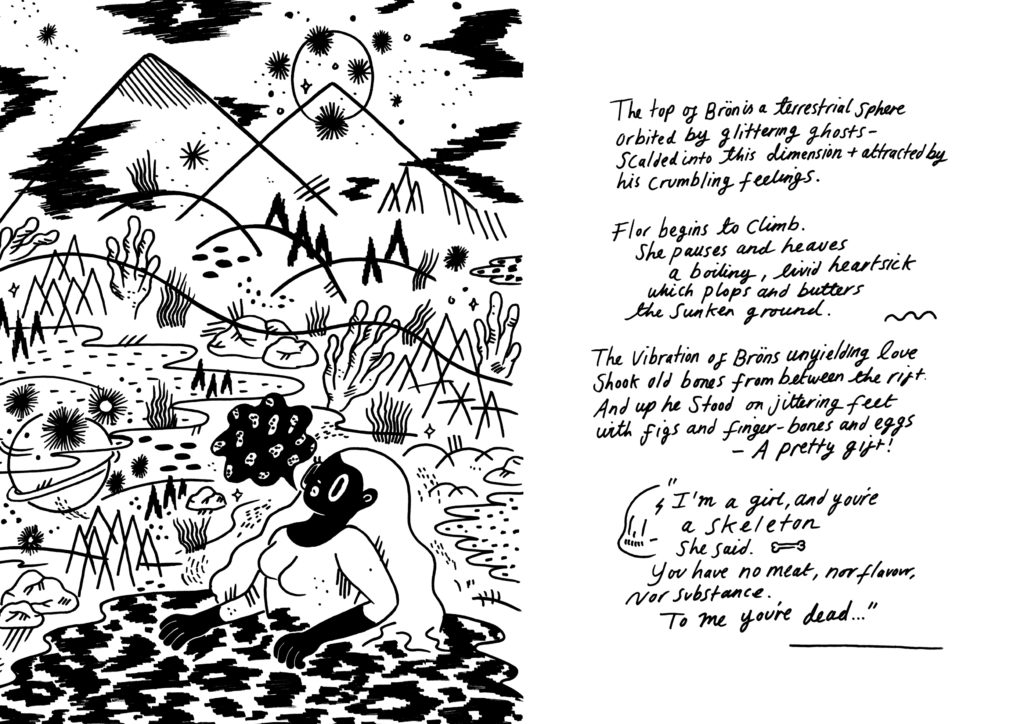 ---
Taking shape is the first publication of Hex-press books, an illustrated poetry book press. There will be much more to come including collaborative anthologies, online workshops & more weird books. IF YOU LOVE THe illustrations in this book you can order them as PRINTS (coming soon) or maybe your interested in buying an original piece of art? Feel free to Contact me for more information | prices | anything. Love DT x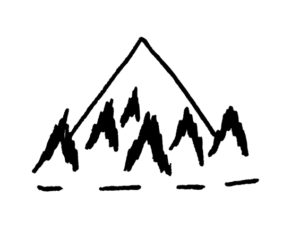 Want a sample for review purposes? Contact me